Flatbed Trailers
Flatbed trailer/Open platform trailer – A flat platform trailer with no walls, doors, or infrastructure. Particularly suitable for transporting long, heavy, or irregularly shaped loads.
What is a flatbed trailer? 
A flatbed trailer has an open deck or flat platform. It has no infrastructure or framework to support walls, a roof, or rear doors. Many options are available but the most common flat platform trailers have a steel chassis with a wooden deck. 
This trailer type has a simple layout and is popular throughout the road haulage industry. The flatbed trailer's design is ideal for hauling irregularly shaped and heavy cargo. 
Why a flatbed trailer? 
Adding a flat platform trailer to your fleet expands haulage possibilities that are otherwise impossible for curtainsider or box trailers. These trailers can easily handle irregularly shaped or heavy cargo. For example, a flatbed trailer is suitable for carrying passenger aircraft parts or prefabricated buildings.   
A flat platform trailer lacks a framework and body panels so that you can use the entire bed. This feature makes the flatbed one of the most straightforward trailers to load and unload.  
The flexibility of side, top or rear loading saves time. It also does away with the need for a loading dock. Plus, the flatbed's lack of walls and doors reduces maintenance and repair costs. 
Tailor-made for irregularly shaped and heavy loads 
Side, rear, and overhead loading and unloading. 
No need for a loading dock 
Reduced maintenance and repair costs.     
Rental, lease, or maintenance options 
The road haulage industry is subject to fluctuating and ever-increasing costs. So, fixed monthly payments of flatbed trailer rental or flat platform lease from TIP make perfect economic sense. 
TIP flatbed rental and lease solutions do much more than offer a fixed cost base. Setting monthly rental and lease equipment payments frees up vital capital investment funds. Moreover, TIP remains responsible for the usual financial headaches associated with straight purchases. These include capital investment, residual value, and depreciation. (This is true, but do we need to mention?) 
Even if you're not renting or leasing a flatbed trailer from TIP you can still take advantage of TIP's skilled technicians and workshop network. All TIP workshops are available for scheduled or ad hoc maintenance, repair work and MOT testing.   
Fixed monthly payments. 
Rental includes full-service menu + MOT + roadside assistance. 
Flexible lease term + service package available + no capital investment 
Lease a new trailer or one from our existing fleet of 84 brands of trailer. 
Maintenance and repair work available to everyone 
Note: Are you looking for a specific flatbed trailer?  Contact us. Thanks to our large fleet, we have different types of flat platform trailers in our range to meet your requirements. 
TIP offers flatbed trailers on a short-term rental or a long-term lease basis from all of the leading manufacturers and more. Please note that the available trailers may differ per location. Ask for availability in advance. 
Are you interested in buying a flatbed trailer? Then take a look at the TIP Used site. 
Model options flatbed
Hardwood floor
Half headboard
4 pairs of ferry lashings
Sideboards
Timber stanchions
Note: The listed options are our most commonly requested specifications. Are you looking for a specific version or extra? Please contact us.
Suppliers flatbed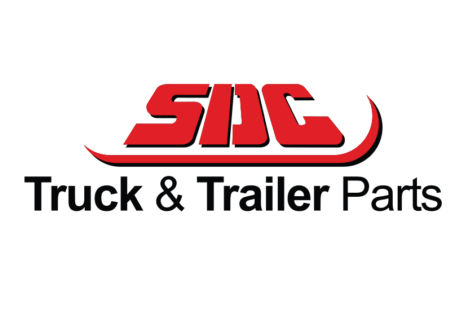 We have 84 brands of trailers available in our fleet. Each brand has different trailers dimensions. Contact us to have more information.
What does TIP include in the rental package?
For all hires of less than 365 days full service is included, which contains servicing, tyre replacement, axle and brake parts replacement, refrigeration unit parts replacement, other parts replacement and Roadside Assistance. Details for all maintenance elements can be found in the standard terms and conditions, which are an integral part of a contract and added to every new contract. We can also send them on request.
What happens at the end of a lease contract?
You can extend the lease, purchase the asset, or return the trailer. Click here for more detailed information.  
Who is responsible for MOTs?
Every TIP trailer asset has complete road-legal documentation. For lease contracts, we also supply MOTs throughout the leasing period. Also, we undertake MOTs in-house using certified testing staff. Our dedicated MOT bays are open to all customers.  
Call or email now and learn how cost-effective a lease or rental curtainsider trailer is for your business. 
How do I know which is best for my business?
Please speak to one of our dedicated rental and lease specialists. They can advise what's best for you and tailor-make a solution to meet your requirements. 
What are the rental conditions?
We have standard terms & conditions, they are integral part of a contract and added with every new contract. We can also send them on request.
What are the conditions for returning rented equipment?
Where can I pick up my rented equipment?
Your pickup location is stated in your rental contract. Please refer to our Location Finder for all TIP locations.
Where can I drop off my rented equipment?
Under the standard conditions you should drop off the equipment at the same location where you picked it up. We can make exclusions on request, but additional charges may occur. Please contact your TIP account manager in this case.
How long does it take to formalize a renting agreement?
If you do not have an account in our system yet, it will take couple of steps to complete your profile. Start the process by submitting your quote.
What asset types do you have in your fleet?
We have an extensive fleet of trailers and other assets. Most of our equipment is displayed here. If you submit a quote, we will assist you with your request.
In what countries do you provide rental services?
TIP operates across Europe and Canada. Please visit our map to find our service points near your location.
What is the rental price per day/week/month and what are the payment terms?
This depends on the type of trailer you need. Please submit a quote and we will come back to you with the most attractive offer possible.