We are certified Employer of Choice worldwide!
Businesses today can only remain successful in the long term with excellent, qualified specialists. Therefore, we ensure to create the right framework conditions such as attractive jobs, regular feedback meetings, various further training opportunities and an attractive salary package for all employees. 
In recognition of our commitment, we are very excited that in three of our regions we have been awarded as employer of choice in 2022! 
TIP Canada received the Top Fleet Employer Program award for the 7th consecutive year
The Top Fleet Employers program recognizes the importance of having, and implementing, sound HR policies and practices in the trucking and logistics industry.
TIP Germany again received one of the best Apprenticeship Employers award and the seal of "Germany's most sought-after employer"  
 
At TIP, we are committed to the apprenticeship programme, aiming to inspire young talent. This means encouraging school graduates to apply for the apprenticeship as a "mechatronics technician," and thus securing the next generation of mechanics.  
Our commitments have also been recognized by the F.A.Z. Institute and the IMWF Institute for Management and Economic Research, which have jointly awarded TIP Germany the seal of "Germany's most sought-after employer".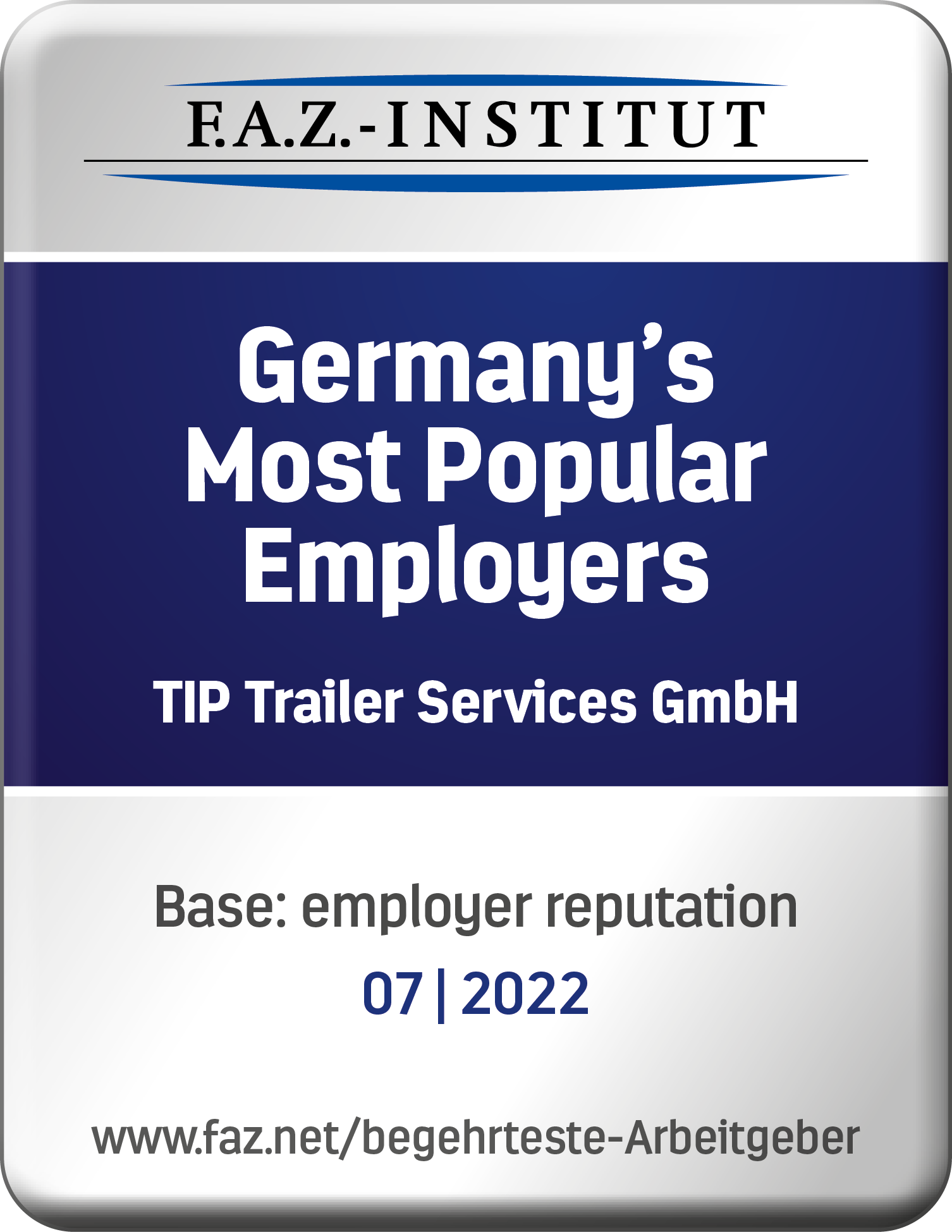 TIP UK is now officially certified as a Great Place to Work 
 
Achieving this certification is part of our journey to be an employer of choice within our industry, supporting our recruitment efforts and helping to bring our team-spirit values to life.  
At TIP, our people are at the heart of our business. We have a collaborative working environment with diverse and highly professional workforce. Our team spirit motivates us to grow, which results in achieving valuable awards and recognition of our progress and dedication year after year.  
We are very proud of our employees!