Waste Tanker - Rental and Lease
Waste Tanker: These versatile trucks combine a vacuum pump and storage tank to remove liquid waste safely.
Optional-Load Waste Tanker, Rental and Lease Options
2,200-g waste tanker truck
These compact waste tanker trucks are ideal when access is limited. Their 316 stainless steel tanks feature a single cylindrical compartment with baffle.
Standard equipment features include hot-shift PTO pump engagement, Mistral 400 exhauster with 245-cfm output and 18-in top manway with access ladder. The rear door has full hydraulic opening and locking, and 4-in Bauer inlet and outlet valves.
Full-length hose storage trays plus a handy stainless steel locker mount onto a sturdy 4x2 18GVW chassis.
3,300-g waste tanker truck
This higher-capacity stainless steel tanker offers 50% more payload for large jobs without compromising maneuverability.  
The single-cylinder tank is baffled and features a hydraulically opening and locking rear door. The truck has a hot-shift PTO pump and a Mistral 7 series exhauster with 345-cfm output to cope with the higher capacity.
This waste tanker has independent 4-in Bauer inlet and outlet valves, full-length hose storage trays, a stainless-steel locker and 6x4 26T GVW chassis.
4,400-g waste tanker truck
This vehicle is the largest payload waste tanker available with a rigid chassis. Specifications such as the 316 stainless steel body, hot shift PTO and Mistral 7 series exhauster are identical to the 3,300-g tanker specifications.
Independent 4-in Bauer valves, full-length hose tray and stainless storage locker remain unchanged. Meanwhile, the chassis receives an upgrade to 8x4 32T GVW.
6,600-g waste tanker trailer
This maximum payload tanker trailer offers autonomous operations thanks to its independent donkey engine.
The 316 stainless steel 6,600-g capacity tank is baffled and features a donkey engine pump with a vacuum rating of 412-cfm. The rear door has hydraulic and manual opening. Meanwhile, the capacity of the inlet and outlet valves increases to 6-in units.
A single 18-in manway access, full-length hose storage trays and stainless storage box are standard fittings. The vehicle's gross weight is 44-t.
Kilowhale waste truck
These powerful waste trucks are ideal for industrial jetting requiring deep lifting. It is possible to split the 2,600-g capacity; either 2/5 clean or 3/5 dirty. The 5-in hydraulic loading boom enjoys 300-degree rotation and the Samson liquid ring vacuum pump can handle 1000-cfm.
Jetting output is 50-gpm @ 2000-psi and also includes an air-operated unloader valve with adjustable pressure control.
Medium volume combination truck (gully emptier)
These trucks offer multifunctional controls and are tailor-made for Stop/Start jetting and tank operations.
The gully emptier offers 1,800-g capacity with a 1/3 clean, 2/3 dirty split in a tipping barrel, 30-gpm/2000-psi jetting and an air-operated grid lifter.
These are just a sample of the most popular types of waste tankers. For more information, please contact us.
Flexible waste tanker, rental and lease
TIP offers waste tanker rental or lease with flexible, cost-effective packages. These packages reduce financial headaches, allowing you to concentrate on transport logistics.
TIP's rental service is the answer for a waste tanker short-term solution. TIP rental covers periods of up to one year. Alternatively, opt for a TIP waste tanker lease for a long-term solution to logistics problems.
Flexible yet stable and sustainable rental and lease options, plus maintenance and servicing packages, offer real-world solutions to your transport requirements.
Fixed monthly payments

Waste tanker rental, including full-service menu + MOT + roadside assistance

Flexible waste tanker lease plus service package available

No capital investment

Lease a new waste tanker or one from TIP's existing fleet

Maintenance and repair work available to all road hauliers
Please Note: Are you looking for a specific type of waste tanker? Contact us. Thanks to our extensive fleet, TIP has a wide variety of waste tankers to meet your requirements.
TIP offers waste tanker rental or waste tanker lease from all leading manufacturers and more. Please note availability may differ per location. Check trailer availability in advance.
Are you interested in buying a waste tanker? Then please look at the TIP Used site.
Brands waste tanker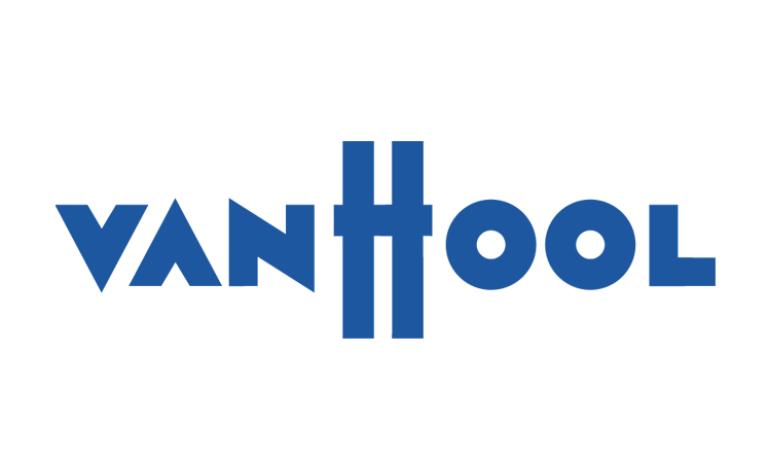 We have 84 brands of trailers available in our fleet. Each brand has different trailers dimensions. Contact us to have more information.
What is the difference between renting and leasing?
If you want to rent a trailer, tanker or other type of equipment for less than 12 months, it will be considered as lease.
If you wish to rent for more than 12 months, please see our leasing options.
How do I know which is best for my business?
Please speak to one of our dedicated rental and lease specialists. They can advise what's best for you and tailor-make a solution to meet your requirements. 
What does TIP include in the rental package?
For all hires of less than 365 days full service is included, which contains servicing, tyre replacement, axle and brake parts replacement, refrigeration unit parts replacement, other parts replacement and Roadside Assistance. Details for all maintenance elements can be found in the standard terms and conditions, which are an integral part of a contract and added to every new contract. We can also send them on request.
What happens at the end of a lease contract?
You can extend the lease, purchase the asset, or return the trailer. Click here for more detailed information.  
Who is responsible for MOTs?
Every TIP trailer asset has complete road-legal documentation. For lease contracts, we also supply MOTs throughout the leasing period. Also, we undertake MOTs in-house using certified testing staff. Our dedicated MOT bays are open to all customers.  
Call or email now and learn how cost-effective a lease or rental curtainsider trailer is for your business. 
What are the rental conditions?
We have standard terms & conditions, they are integral part of a contract and added with every new contract. We can also send them on request.
What are the conditions for returning rented equipment?
Where can I pick up my rented equipment?
Your pickup location is stated in your rental contract. Please refer to our Location Finder for all TIP locations.
Where can I drop off my rented equipment?
Under the standard conditions you should drop off the equipment at the same location where you picked it up. We can make exclusions on request, but additional charges may occur. Please contact your TIP account manager in this case.
How long does it take to formalize a renting agreement?
If you do not have an account in our system yet, it will take couple of steps to complete your profile. Start the process by submitting your quote.
What asset types do you have in your fleet?
We have an extensive fleet of trailers and other assets. Most of our equipment is displayed here. If you submit a quote, we will assist you with your request.
In what countries do you provide rental services?
TIP operates across Europe and Canada. Please visit our map to find our service points near your location.